---
Become a Solutions Engineer with OpenStack at StorPool Storage!
Do you want to do something new, bigger and more challenging? Why not be a part of the success story of StorPool – a global technology leader in the data storage market founded in Bulgaria?
Apply now for the Solutions Engineer with OpenStack position:

[email protected]
StorPool is expanding its product portfolio for OpenStack clouds. To successfully complete this we're looking for motivated people to join our new OpenStack team. We believe that a leading company is the product of outstanding people.
Your Responsibilities
Prepare system designs and reference architectures of OpenStack-base clouds;
Prepare system design for customers' projects implemented with OpenStack;
Work with customers during pre-sale and post-sale stages to design and deliver the best possible solution for the customer;
Work with the Tech Lead and the operations team to deliver the solution to the customer according to the requirements and customer expectations;
Provide input for the developers and DevOps engineers for the project-specific requirements and expected results;
Maintain up-to-date documentation of the relevant work.
Requirements
Good knowledge and hands-on experience as an administrator of OpenStack clouds;
Linux system administration;
Experience with Virtualization;
Experience in programming/scripting;
Experience with automation platforms – Ansible, Juju, Puppet.
Extra Credit
Design, operations, and support of large installations;
Experience with public cloud services – AWS, Azure, GCP;
Linux system administration;
Experience as a user or administrator of storage systems;
Proficiency in networking technologies;
Database administration;
Time spent in customer-facing technical roles.
Why join us:
Join one of the few Bulgarian IT companies, which build their product and make a name for it on the global market;
Interesting and challenging work;
Exceptional potential for growth and personal development;
Friendly working environment;
No bureaucracy and corporate politics;
Flexible working hours;
Company laptop;
Additional Health Insurance with Dental coverage;
Multisport card;
Company-sponsored initiatives for professional/personal development;
Employee referral program.
About StorPool:
StorPool is a Bulgarian founded company, which disrupts the global enterprise storage market. Companies that build public/private clouds today use outdated storage technologies to store their data. We believe keeping data should be simpler and more efficient. Our mission is to make storing data better by developing а new-age storage software and deploying it in companies which are the Cloud, around the World.
You can pick up the challenge by applying to [email protected] .
All candidates will receive a test. Only candidates that have solved the test will be invited for an interview.
Legal: The submitted personal information will not be provided to third parties and will be used only for the purpose of recruitment by StorPool Storage.
Why join StorPool?
---
---
StorPool is an industry leader in new-age storage software.
We believe that a leading company is the product of outstanding people. That is why we are constantly looking for the brightest, most motivated, and self-driven people.
We treasure common sense, the ability to find solutions to problems, and bias towards results more than CVs and pedigree.
---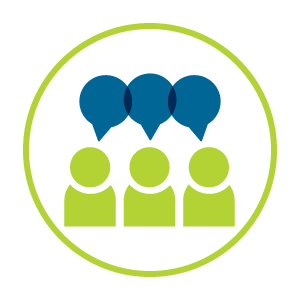 ---
---
WORK FOR A GLOBAL INNOVATOR
YOUR OPINION AND EXPERTISE MATTER
INTERESTING & CHALLENGING WORK