---
StorPool is looking for a Sales Development Representative
---
Do you want to do something new, bigger, and more challenging?
Apply now for the Sales Development Representative position:

[email protected]
---
Are you looking for a new challenge? Why not be part of the success story of StorPool – a global technology leader in the data storage market?
We believe that a leading company is the product of outstanding people. For growing the business, we are looking for a Sales Development Representative. 
Job Overview:
As a Sales Development Representative at StorPool Storage, you will be a crucial part of our sales team, responsible for generating and nurturing leads to facilitate business growth. You will engage with potential customers, qualify their needs, and help establish strong relationships between prospects and our sales team. Your efforts will contribute to expanding our customer base and driving revenue growth.
Your responsibilities:
Utilize various lead generation methods, including outbound prospecting, cold calling, email campaigns, and social selling, to identify potential customers.

Research and identify target accounts and decision-makers within those accounts.

Engage with leads to understand their business challenges and pain points.

Qualify leads based on established criteria and identify their level of interest and fit for StorPool's solutions.

Initiate outbound calls, emails, and other communication methods to establish contact and build relationships.

Tailor communication to address specific pain points and demonstrate how our solutions can meet their needs.

Maintain accurate and detailed records of lead interactions in the CRM system.

Develop and nurture relationships with prospects to facilitate a smooth transition to the sales team.

Respond promptly to inquiries and provide exceptional customer service.
Requirements:

Bachelor's degree in a relevant field (Business, Marketing, Technology, etc.).

Proven experience of at least 1 year in sales development, lead generation, or a related role, preferably in the technology/software industry.

Strong communication skills, both written and verbal.

Experience with HubSpot or SalesForce will be an advantage

Excellent interpersonal skills and ability to establish rapport with potential customers.

Self-motivated, results-driven, and proactive attitude.

Proficiency in English. 

Knowledge of storage technologies and software-defined storage concepts is beneficial.
Why join StorPool Storage:

Join one of the few Bulgarian IT companies, which build their product and make a name for it on the global market;

Interesting and challenging work;

Exceptional potential for growth and personal development;

Friendly working environment;

No bureaucracy and corporate politics;

Flexible working hours;

Company laptop;

Additional Health Insurance with Dental coverage;

Multisport card;

Company-sponsored initiatives for professional/personal development;

Employee referral program.
About StorPool Storage:
StorPool is a Bulgarian-founded company, which disrupts the global enterprise storage market. Companies that build public/private clouds today use outdated storage technologies to store their data. We believe keeping data should be simpler and more efficient. Our mission is to make storing data better by developing а new-age storage software and deploying it in companies which are the Cloud, around the World.
You can pick up the challenge by applying to [email protected] .
Only shortlisted candidates will be invited for an interview.
Legal: The submitted personal information will not be provided to third parties and will be used only for the purpose of recruitment by StorPool Storage.
Why join StorPool?
---
---
StorPool is an industry leader in new-age storage software. We believe that a leading company is not a product of "average" people. That is why we are constantly looking for the brightest, most motivated and self-driven people.
We treasure common sense, ability to find solutions to problems and bias towards results, more than CVs and pedigree.
---
---
---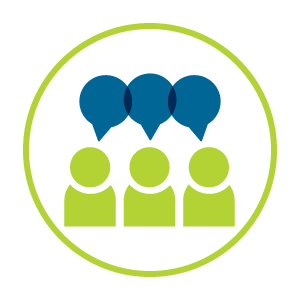 WORK FOR A GLOBAL INNOVATOR
YOUR OPINION AND EXPERTISE MATTER
INTERESTING & CHALLENGING WORK