---
StorPool is looking for a Junior Product Manager
---
Do you want to do something new, bigger, and more challenging?
Apply now for the Junior Product Manager position:

[email protected]
---
Are you looking for a new challenge? Why not be part of the success story of StorPool – a global technology leader in the data storage market?
We believe that a leading company is the product of outstanding people. For growing the business, we are looking for a Junior Product Manager. 
Job Overview:
As a Junior Product Manager at StorPool Storage, you will have the exciting opportunity to learn and grow within the product management domain. You will collaborate with an experienced Product Lead and cross-functional teams, gaining valuable experience in product strategy, development, and customer-focused innovation. Your role will involve assisting in the execution of the product roadmap and contributing to the success of our storage products.
Your responsibilities:
Support the Product Lead in conducting market research to identify trends, customer needs, and competitive landscape.

Build an understanding of customers (users, buyers) and translate relevant customer needs into actionable product features.

Build an understanding of the market and identify market opportunities and threats 

Build an understanding of the vision, strategy, and objectives of the company

Build an understanding of internal stakeholders (sales, marketing, development, support, finance, legal)

Organize and participate in customer interviews

Contribute to the diagnosis of customer problems

Work closely with the development team(s) in defining what to build and determining how to launch capability-enhancing features quickly to the market

Translate customer needs into prioritized new product features and maintain product roadmap while ensuring internal stakeholder buy-in

Based on engagement with customers and industry stakeholders, contribute to the definition of the product vision and strategy

Champion the current product vision and strategy internally and externally
Requirements:
Bachelor's degree in a relevant field (Computer Science, Engineering, Business, etc.). Master's degree is a plus.

Proven experience of at least 1 year as a Junior Product Manager or similar role in the technology/software industry.

Strong understanding of storage technologies, software-defined storage, and cloud storage concepts is a plus.

Excellent project management skills.

Excellent spoken and written English.

Analytical mindset with the ability to make data-driven decisions.

Exceptional communication and interpersonal skills.

Experience with cross-functional collaboration and stakeholder management is a plus.

Strategic thinker with a passion for driving product excellence.
Why join us:

Join one of the few Bulgarian IT companies, which build their product and make a name for it on the global market;

Interesting and challenging work;

Exceptional potential for growth and personal development;

Friendly working environment;

No bureaucracy and corporate politics;

Flexible working hours;

Company laptop;

Additional Health Insurance with Dental coverage;

Multisport card;

Company-sponsored initiatives for professional/personal development;

Employee referral program.
About StorPool:
StorPool is a Bulgarian-founded company, which disrupts the global enterprise storage market. Companies that build public/private clouds today use outdated storage technologies to store their data. We believe keeping data should be simpler and more efficient. Our mission is to make storing data better by developing а new-age storage software and deploying it in companies which are the Cloud, around the World.
You can pick up the challenge by applying to [email protected] .
Only shortlisted candidates will be invited for an interview.
Legal: The submitted personal information will not be provided to third parties and will be used only for the purpose of recruitment by StorPool Storage.
Why join StorPool?
---
---
StorPool is an industry leader in new-age storage software. We believe that a leading company is not a product of "average" people. That is why we are constantly looking for the brightest, most motivated and self-driven people.
We treasure common sense, ability to find solutions to problems and bias towards results, more than CVs and pedigree.
---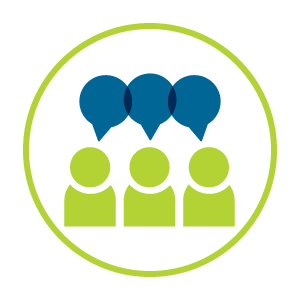 ---
---
WORK FOR A GLOBAL INNOVATOR
YOUR OPINION AND EXPERTISE MATTER
INTERESTING & CHALLENGING WORK