---
StorPool is looking for a Head of Marketing
---
---
---
Do you want to do something new, bigger, and more challenging?
Apply now for the Head of Marketing position:

[email protected]
Are you looking for a new challenge? Why not be part of the success story of StorPool – a global technology leader in the data storage market?
For growing the business we are looking for a Head of Marketing to join our team. If you have a passion for marketing, strategy building, lead generation, inbound marketing, communications, international marketing, and technologies then read on!
Your responsibilities:
Lead the entire marketing operation of the company, including:
Build the company marketing strategy according to the general business strategy and goals
Build a marketing plan on how to meet specific OKRs and achieve results
Manage the company marketing team, activities, budget and take strategic decisions
Manage lead generation & lead nurturing
Oversee marketing messaging for the various components of our marketing mix, including website, email campaigns, videos, social media, etc.
Oversee the company digital presence – SEO, SEM, SMM
Public relations, including industry experts, analysts and journalist
Trade show management, including determining which shows to participate in, booth layout, show planning, and show management
Communication and collaboration with other company's stakeholders – C-level executives, Sales/Tech pre-sales, Product, etc.
Management of external service providers for the company
Required Experience:
5+ years of marketing experience within the IT field
Experience utilizing marketing automation systems, CRM
Previous experience dealing with strategic marketing decision making
Acumen with digital (including social media) marketing
Excellent writing and communications skills
Knowledge of the latest SEO best practices
Very good understanding of Google Analytics, Google Data Studio, Mailchimp, WordPress
Extra Credit:
Experience in the Cloud, Hosting, Storage or Virtualization domains
Technical IT background
Why join us:

Join a rocket ship
Cover the global market
Exceptional potential for growth and personal development
Interesting and challenging work
Responsibility and creativity
Friendly and cosy working environment
No bureaucracy and corporate politics
Flexible working hours
Company-sponsored initiatives for professional / personal development
About StorPool:
StorPool is a leading global storage software vendor. Our product is used by service providers, SaaS companies and Enterprises. We believe that storing data should be simpler, cheaper and more efficient. Our mission is to make this concept a reality by developing outstanding storage software and deploying it in companies which are the Cloud, around the World.
You can pick up the challenge by applying to [email protected] .
Only shortlisted candidates will be invited for an interview.
Legal: The submitted personal information will not be provided to third parties and will be used only for the purpose of recruitment by StorPool Storage.
Why join StorPool?
---
---
StorPool is an industry leader in new-age storage software. We believe that a leading company is not a product of "average" people. That is why we are constantly looking for the brightest, most motivated and self-driven people.
We treasure common sense, ability to find solutions to problems and bias towards results, more than CVs and pedigree.
---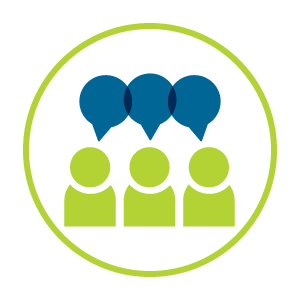 ---
---
WORK FOR A GLOBAL INNOVATOR
YOUR OPINION AND EXPERTISE MATTER
INTERESTING & CHALLENGING WORK